Diamonds are known for their extreme hardness, unmatched brilliance, and rich sentimental value.
Did you know: The first known use of a diamond engagement ring took place in 1477, when Archduke Maxmillian of Austria gave Mary of Burgundy a gold ring featuring an M spelled out in diamonds.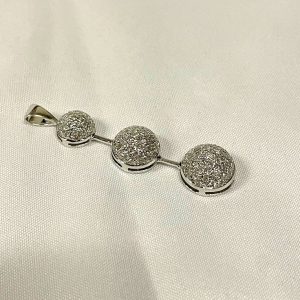 Diamonds weren't always available to the general public. During the twentieth-century France laid down a law, which indicated that only the King was allowed to wear diamonds. If a peasant or non-royalty member of the community was seen wearing the fascinating gemstone they would be dealing with serious consequences. Around this time, diamonds were exceptionally rare. It was the discovery of diamonds in South Africa that changed the world diamond industry forever.
Legend of Diamonds
The Ancient Greeks and Romans believed that diamonds were tears cried by the gods, and Romans believed that cupid's arrows were tipped with diamonds – an early association between diamonds and romance!
The tradition of wearing an engagement ring on the fourth finger of the left hand originated in Egypt. The Egyptians believed that the vein of love (also known as "vena amoris") runs from the top of that finger, straight to the heart.
Beauty of Diamonds
Diamonds do not have to be colourless: when trace elements like nitrogen or boron are present, the colour of a diamond changes, and it is referred to as a natural fancy colour diamond. Red and green diamonds are the rarest, and other fancy colour diamonds include yellow, blue and pink.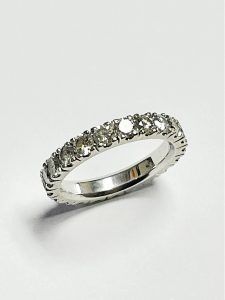 We have so many beautiful Diamonds rings available to suit every occasion, Engagment, anniversary, just because…
Contact us for more information of what we have available