Hover
Hover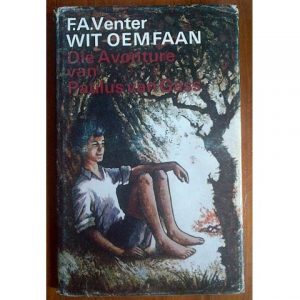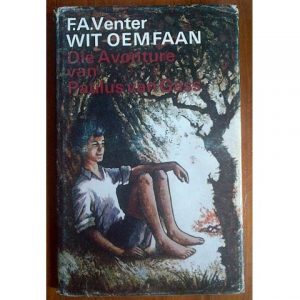 WIT OEMFAAN BY F A VENTER : R100.00
WIT OEMFAAN BY F A VENTER
R100.00
TAFELBERG PUBLISHERS 1970
GOOD CONDITION
In this book the author examines the relations between white and black more closely and describes a white boy's discovery of the customs of the Zulu nation.
____________________________________________________________
MORE ABOUT THE AUTHOR
F A Venter wrote popular fiction under these pseudonyms:
Meiring Fouché, Elske te Water, René Stegmann and Marius de Jongh
François Alwyn Venter was born on 27 November, 1916, at Hopetown. He attended school in Vioolskraal, Strydenburg and Hopetown and studied at the University of Stellenbosch.
F A Venter worked as a journalist in Cape Town, Windhoek and in Johannesburg until 1960, when he moved to a farm near Kenhardt. Ten years later he began farming near Vredendal, described in Werfjoernal. When he retired he moved to Strand and became a full time writer.
SOLD
SHARE THIS:
Enquiry about WIT OEMFAAN BY F A VENTER : R100.00