Hover
Hover
Hover
Hover
Hover
Hover
Hover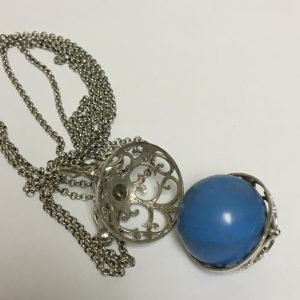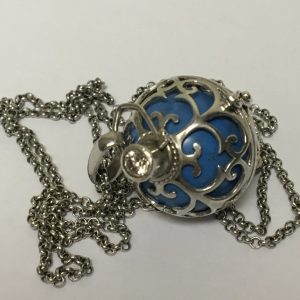 Silver Engelsrufer pendant and chain : R1500
Engelsrufer (Angel Whisperer) Pendant with Turquoise Sound Ball and 80mm Chain
The pendant has a white cubic zirconia in the crown
Lobster clasp on chain and a small logo plate
R1500.00
Turquoise represents balance, communication, honesty and self-confidence
The "Engelsrufer" – a precious jewel, which is fragile like an angel but strong enough to help in all situations.
This beautiful pendant basket is made of 925 Sterling Silver, inside the basket, which can be opened, is a handcrafted chiming sound ball. The delicate chime should call our guardian angels to our side, so that they can protect us from all dangers .
A lovely gift for special occasions, as good luck symbol to loved ones so that they are protected.
SOLD
SHARE THIS:
Enquiry about Silver Engelsrufer pendant and chain : R1500