Hover
Hover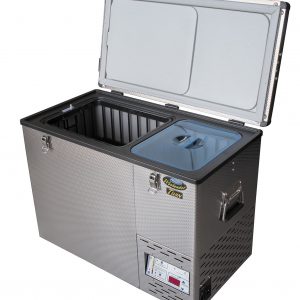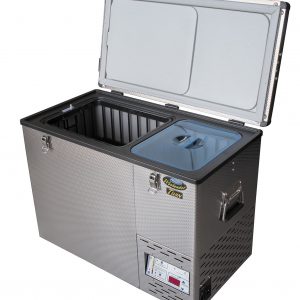 National Luna Weekender 50L Dual-compartment AC/DC Fridge/Freezer: R7000.00
National Luna Weekender 50L Dual-compartment AC/DC Fridge/Freezer
R7000.00
NEW
This model features both fridge and freezer compartments in the same body with an internal freezer lid. The fridge and freezer are individually cooled, ensuring superior temperature control and excellent power efficiency. Based on the proven design of original National Luna portable refrigerators, the Weekender is built with superior materials and excellent workmanship, ensuring hassle-free operation even in harsh environments. The Weekender 50-Twin has an advanced digital thermostat, battery monitor and selectable battery protection built-in which allows the user to have complete control over the operation of the refrigerator as well as monitoring power usage.
40lt Fridge and 10lt Freezer
Separate freezer lid
dual direction lid with hinging option
Low power consumption
Integrated battery monitor
3 Level selected battery cut out
Automatic energy saving mode
Fault and status indicator
Danfoss compressor
Battery Consumption:
2.5amp Average whilst Compressor is actually running. 1.75 amp/hour approximate overall average.
Twin models battery consumption can vary more than single models due to usage patterns.
Insulation Thickness: 42mm
Minimum Temperature: -12°C at 43°C Ambient
Weight: 27 Kg
Dimensions: 506x710x385mm (HxWxD) Height with Lid Open 845mm
SOLD
SHARE THIS:
Enquiry about National Luna Weekender 50L Dual-compartment AC/DC Fridge/Freezer: R7000.00