Hover
Hover
Hover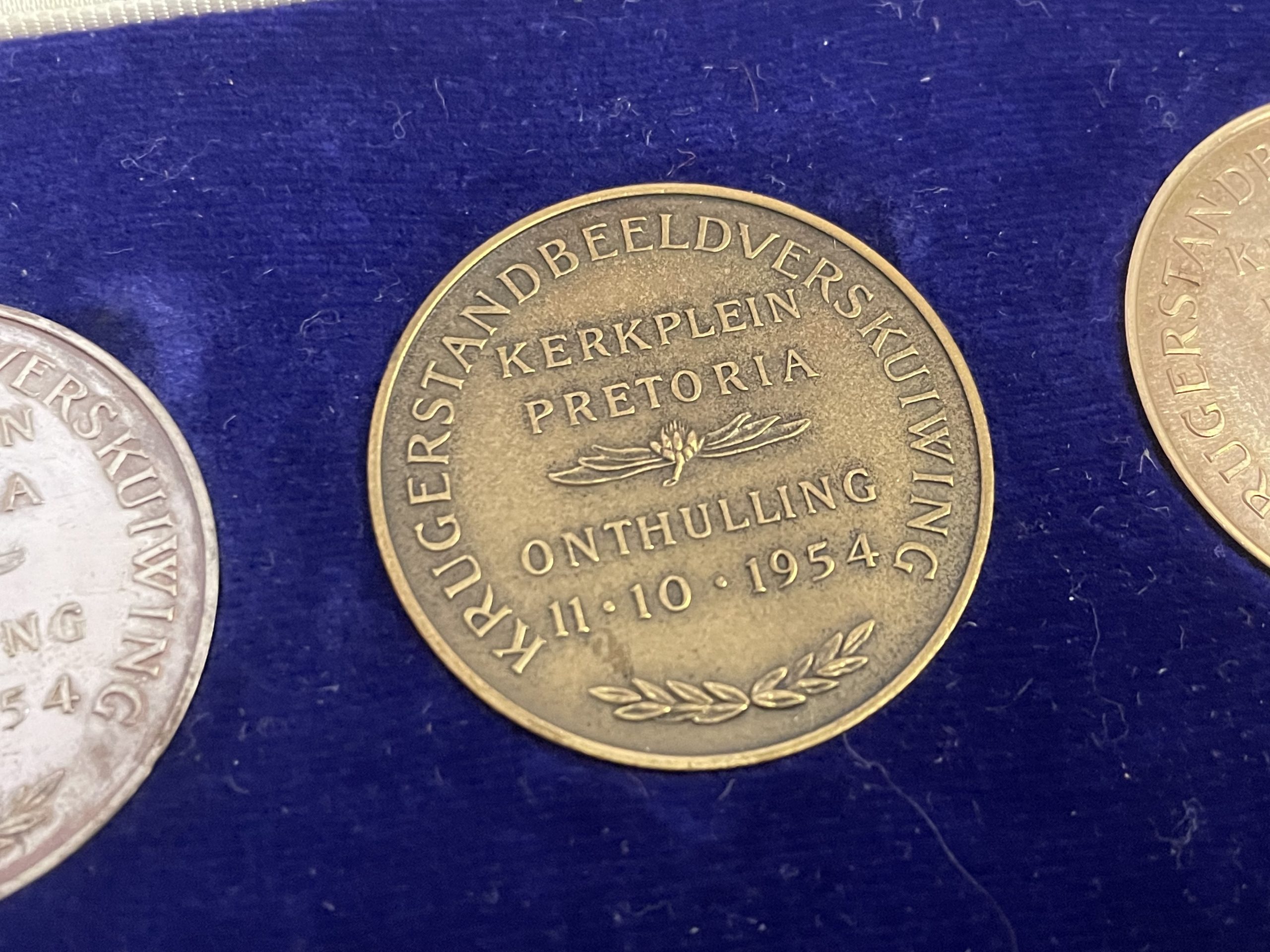 Hover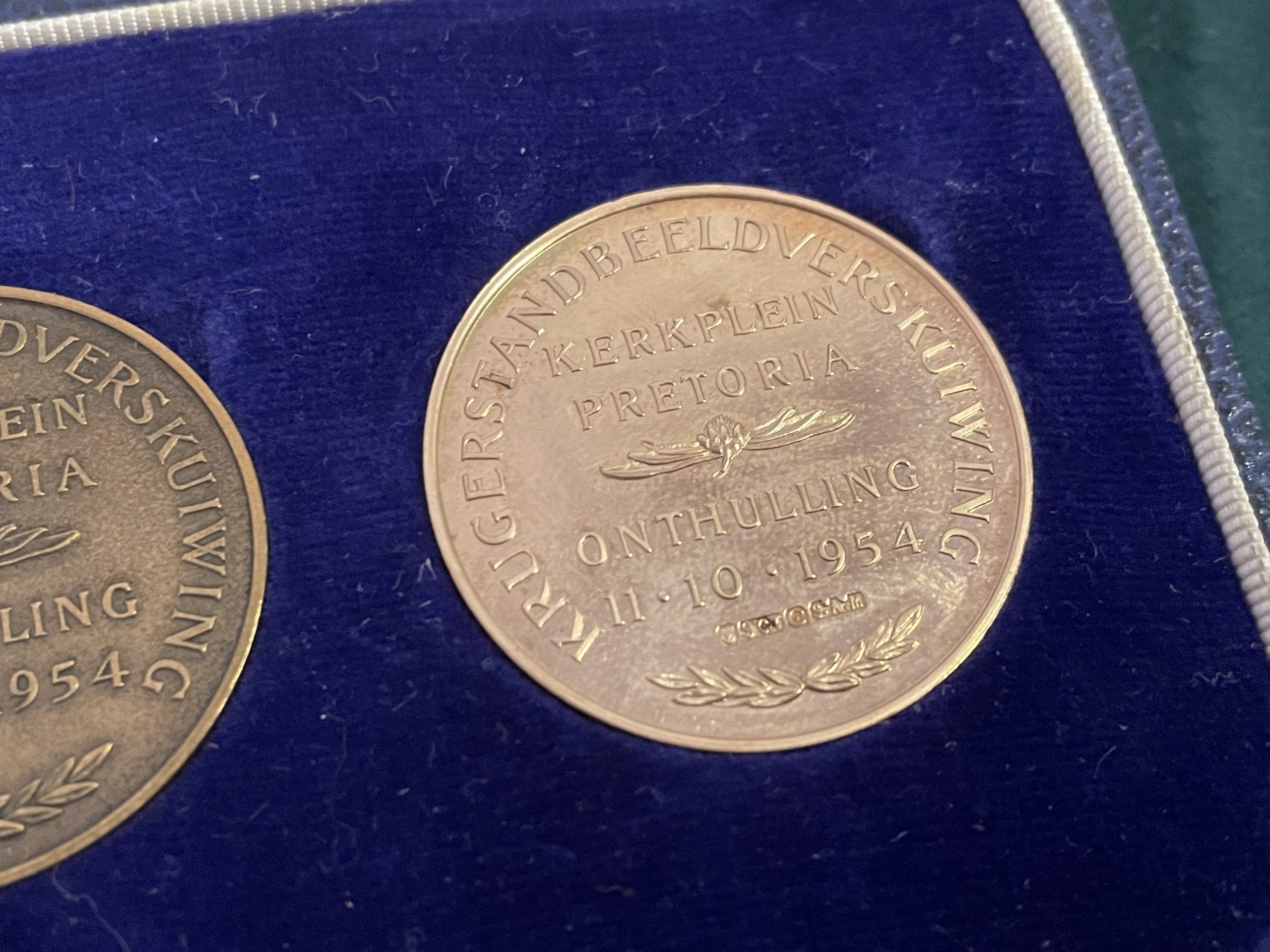 Hover
Hover
Hover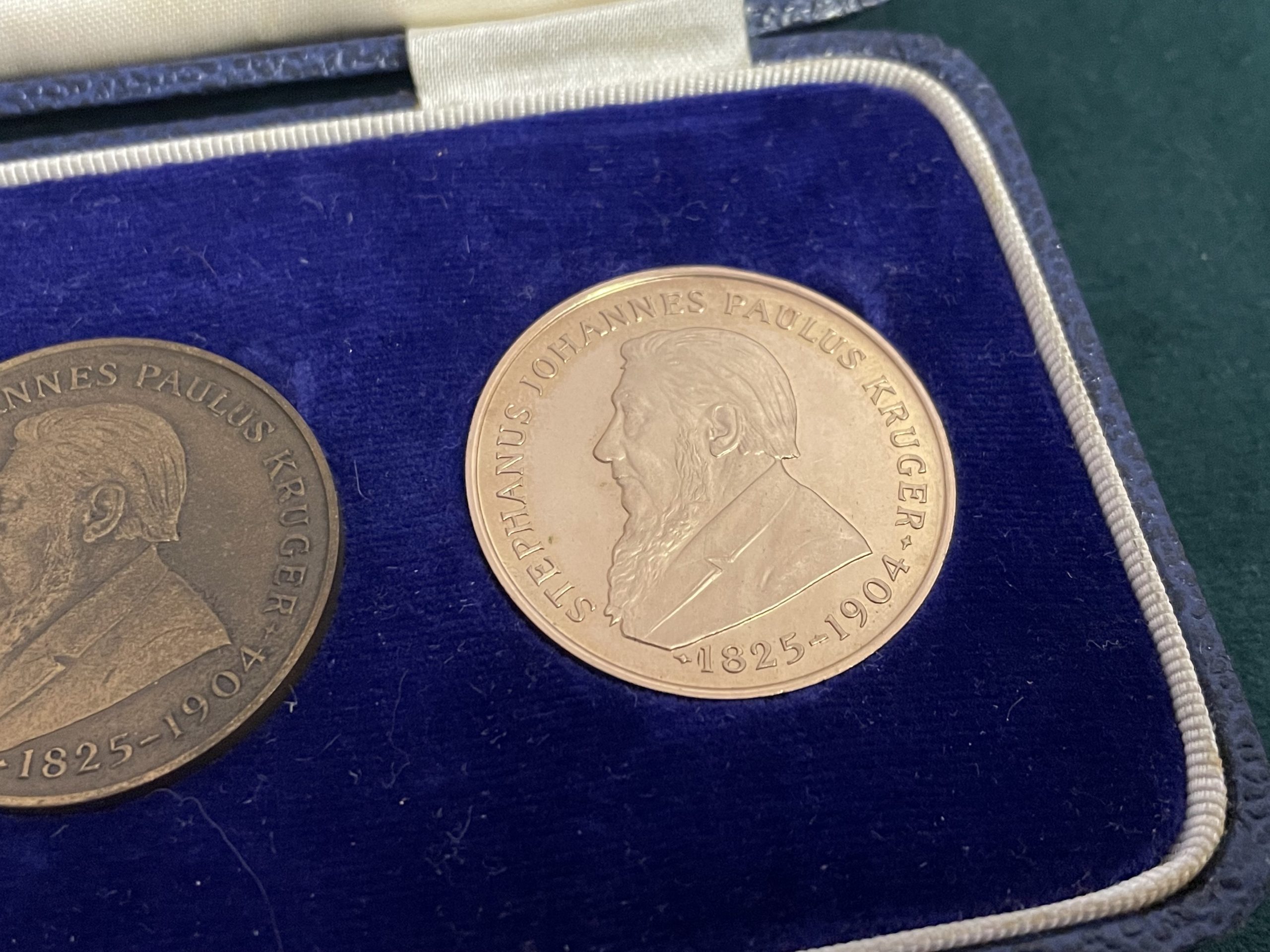 Hover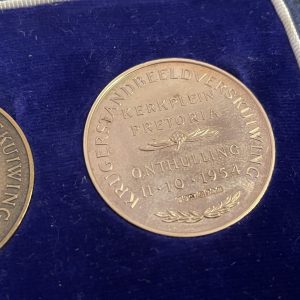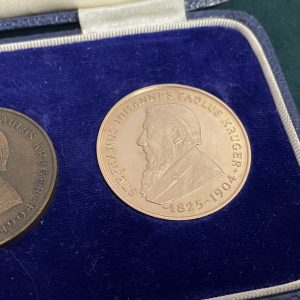 GOLD, SILVER, BRONZE MEDALLIONS – UNVEILING OF PAUL KRUGER STATUE IN PRETORIA – AFRIKAANS – SA MINT : POA
This fantastic three-coin collectable 1954 Paul Kruger commemorative set was produced to commemorate unveiling of the Paul Kruger statue in 1954.
The set consists of one 9ct gold coin, one sterling silver coin, and one bronze coin.
The History:
The Kruger statue was a gift to the city of Pretoria from the Jewish financier Sammy Marks. It was sculpted by Anton van Wouw in 1898 and cast in bronze in Europe. The intention was to mount the statue in Church Square and a plinth had been constructed there for that purpose. Unfortunately, because of the war, the arrival of the statue was delayed, and a fountain was constructed on the plinth instead. When the statue finally arrived, it was positioned in front of Princes Park. Later it was moved to Pretorias railway station when that building was constructed in 1910. Finally, fifty years after Krugers death, it was moved to its originally intended location in Church Square. Prime Minister D.F. Malan unveiled the statue on 11th October 1954.
DURBANVILLE BRANCH
SHARE THIS:
Enquiry about GOLD, SILVER, BRONZE MEDALLIONS - UNVEILING OF PAUL KRUGER STATUE IN PRETORIA - AFRIKAANS - SA MINT : POA