Hover
Hover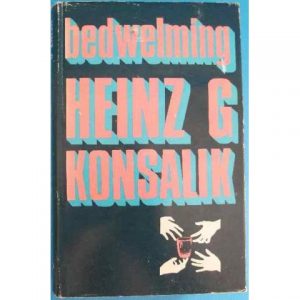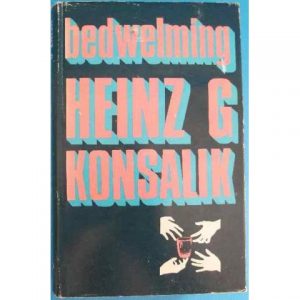 BEDWELMING BY HEINZ G KONSALIK : R100.00
BEDWELMING BY HEINZ G KONSALIK
R100.00
GOOD CONDITION
____________________________________________________________
ISBN 0949944157
ABOUT THE AUTHOR
Heinz G. Konsalik (May 28, 1921 – October 2, 1999) was a German novelist.
During the Second World War he was a war correspondent that provided many experiences for his novels.
Many of his books deal with war and showed the German human side of things as experienced by their soldiers and families at home, for instance Das geschenkte Gesicht (The bestowed face) which deals with a German soldier's recovery after his sledge ran over a personnel mine and destroyed his face, and how this affected his relationship with his wife at home. It places no judgment on the German position in the war and simply deals with human beings in often desperate situations, doing what they were forced to do under German military law.
Der Arzt von Stalingrad (The Doctor of Stalingrad) made him famous and was adapted as a movie in 1958. Some 83 million copies sold of his 155 novels made him the most popular German novelist of the postwar era and many of his novels were translated and sold through book clubs.
105 of his books were translated into Afrikaans.
SHARE THIS:
Enquiry about BEDWELMING BY HEINZ G KONSALIK : R100.00