Hover
Hover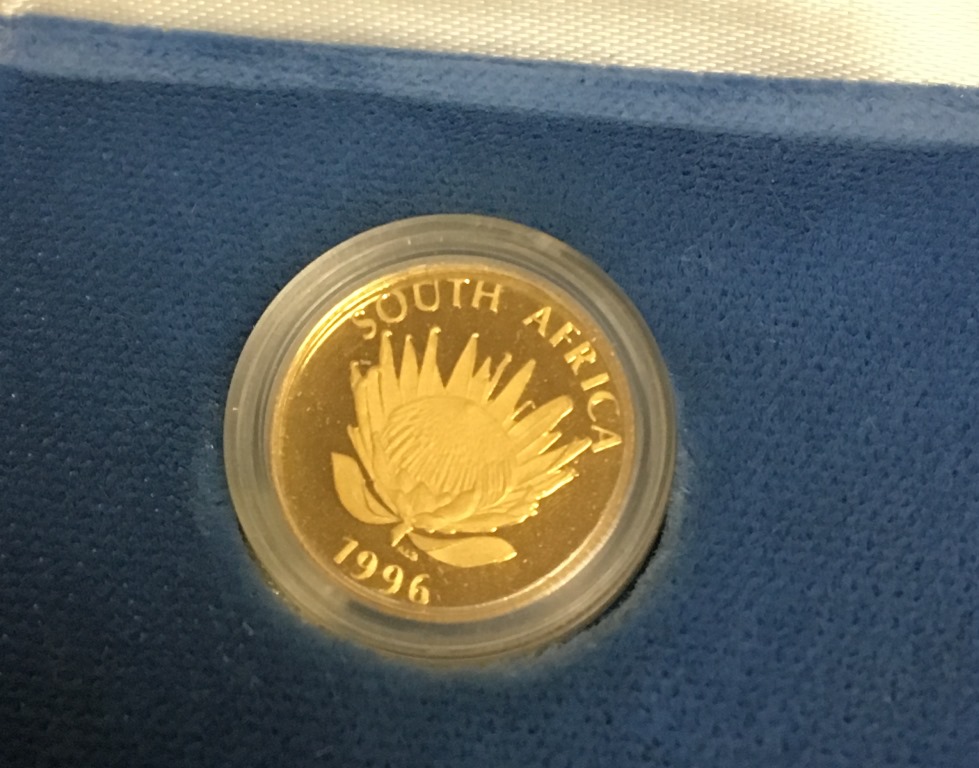 Hover
Hover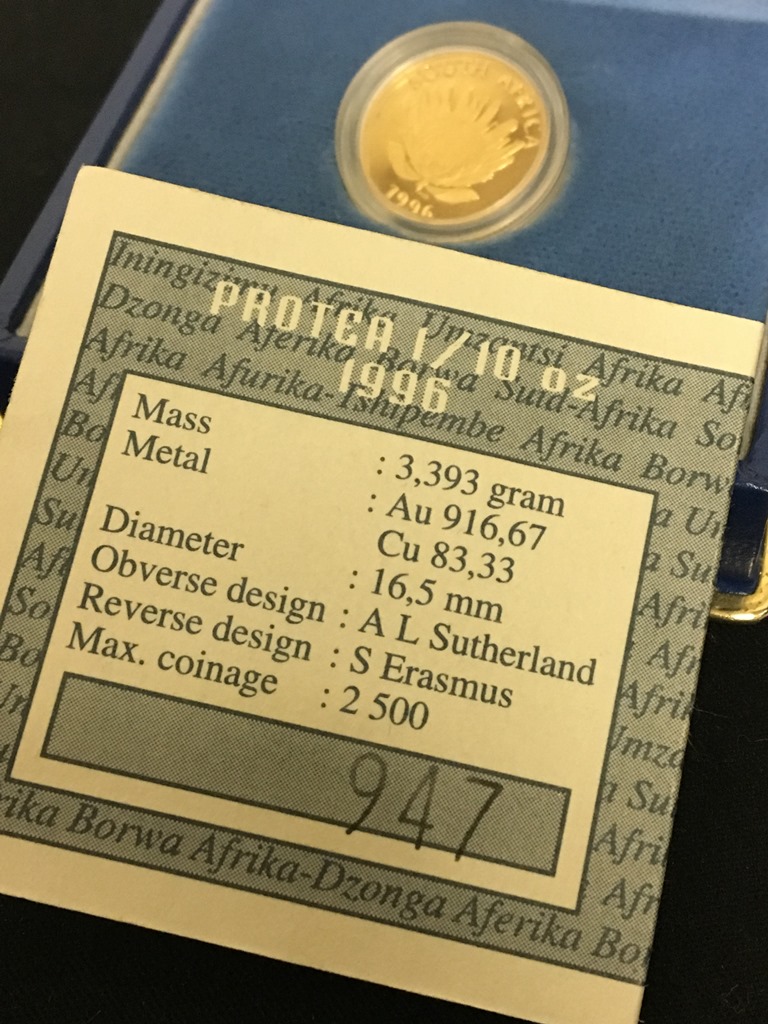 Hover
Hover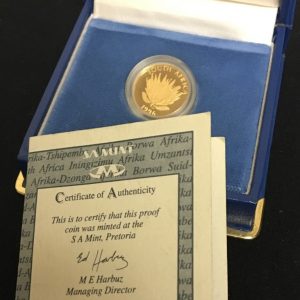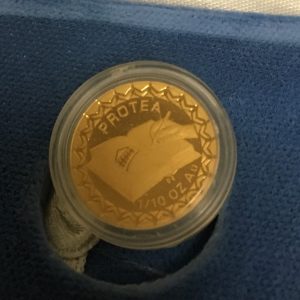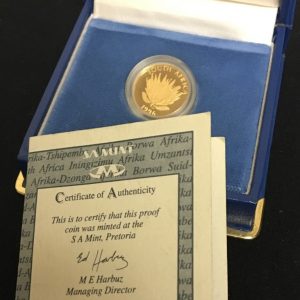 1996 Gold 1/10th oz Protea Series The New Constitution : POA
1996 Gold 1/10th oz Protea Series The New Constitution
The Protea Series
The South African Mint produces a series of "Protea" coins, starting in 1986, in two different sizes, one ounce and tenth ounce. The obverse has an image of the King Protea or King sugar Bush, the national flower of South Africa
Each reverse bears a different attractive design based on the theme for that year.
Due to the popularity of the Krugerrand, a second gold collectors' coin, the PROTEA series was introduced by the South African Mint in 1986. The King Protea is portrayed on the obverse of the coin while the reverse themes change annually. Arthur Sutherland, chief die-sinker of the South African Mint modelled the popular design. In 1988 three different Protea coins were issued and the Protea Repens (Sugarbush), Surruria Florida (Blushing Bride) and Protea Multibraetaeta (Bearded Protea) were chosen.
Since the year 1989, the King Protea has appeared on the obverse of the Protea coin series. Initially, the coins were issued in 22 carat gold, but since 1997, the gold Protea coins have been issued in 24 carat gold. Important social issues have been portrayed on the reverse of these popular coins since 1996. Protea coins are available in proof quality 1 oz and 1/10th oz pure gold as well as R1 sterling silver (1 oz). Like all proof coins, these artistic pieces have a limited yearly mintage and have become a much sought after series by international coin collectors
The first Protea coin was minted in 1986. Since 1999 the theme of these popular coins has paid tribute to various South African industries. The Mining Industry was the first theme in 1999, followed by the Wine Industry in 2000 and the Tourism Industry in 2001. As in the case of its predecessors, the 2002 Protea coins consists of 1 oz (R25) and 1/10 oz (R5) gold coins as well as a R1 crown size silver coin.
In SAM presentation box and includes Certificate
SOLD
SHARE THIS:
Enquiry about 1996 Gold 1/10th oz Protea Series The New Constitution : POA