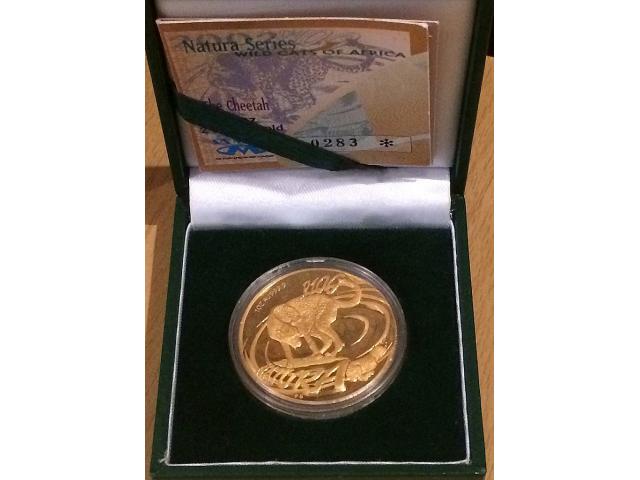 Hover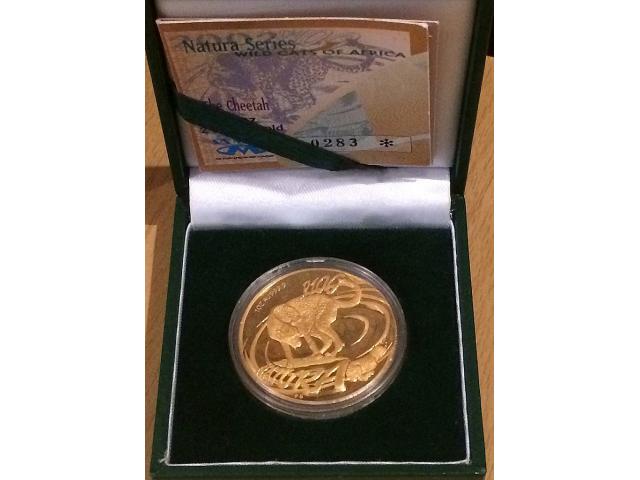 Hover
Hover
Hover
Hover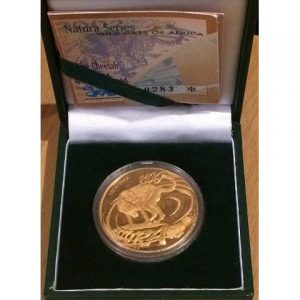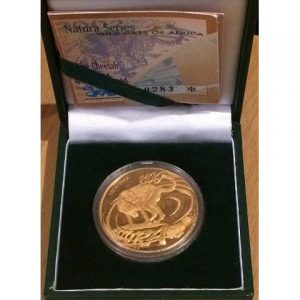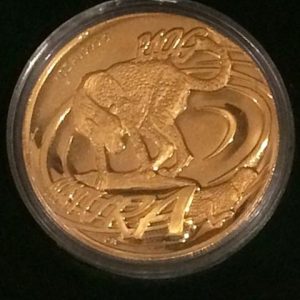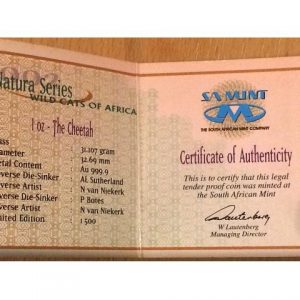 1 oz – THE CHEETAH 2002 NATURA SERIES WILD CATS OF AFRICA
1 oz – THE CHEETAH 2002 NATURA SERIES WILD CATS OF AFRICA
POA
in presentation box with certificate
_____________________________________________________________________________________
THE DESIGN
The CHEETAH is the first theme portrayed on the coins series. The head of the cheetah appears on the obverse of all four sizes of the series. Different scenes from the cheetah's life are depicted on the reverse of the coins. For the first time, the 2002 Natura coins will feature a denomination on the reverse of each coin.
THE CHEETAH
The name "cheetah" is derived from a Hindi word, chiti, which means "the spotted one" and seems to indicate that the species once ranged beyond the borders ofAfrica.
Fossil records also prove that both smaller and larger breeds once existed in Eurasia. The cheetah in motion is an extraordinary sight. Cat-like, it first stalks its prey within a distance of some fifty meters, before starting the high-speed dash, which has earned this graceful predator the reputation of being the fastest mammal on earth.
A cheetah's profile reveals its small, rounded head, short muzzle and high domed skull. The unusually large nasal cavities allow it to take in large quantities of air after the extreme exertions of the hunt. No two cheetahs are identical. Each has its own spotted pattern, just as each human being has unique fingerprints.
THE ARTIST
Natanya van Niekerk – Marketing Manager and chief artist at the South African Mint designed the first theme (Cheetah) in the new "Wild Cats of Africa" series.
THE ENGRAVERS
The obverse design for the four coins was engraved by the South African Mint's chief die-engraver, Arthur Sutherland. South African Mint resident die-engravers, Paul Botes, Johan Steyn, Aldrid Minnie and Marthinus Scheepers engraved the reverse for the R50, R20 and R10 Natura gold coins.
SOLD
SHARE THIS:
Enquiry about 1 oz - THE CHEETAH 2002 NATURA SERIES WILD CATS OF AFRICA